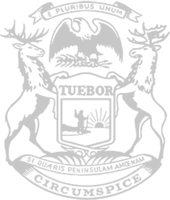 Rep. Roth to Gov. Whitmer: Continuing ban on contact sports for winter season robs kids of opportunity, growth
State Rep. John Roth has sent a letter to Gov. Gretchen Whitmer calling for contact sports in Michigan's winter high school season to resume in full – underscoring the losses kids will experience away from the playing surface without them.
Roth, a first-term lawmaker from Traverse City, explained that student-athletes competing for college scholarships are now at a distinct disadvantage compared to athletes in other states due to the order.
"Most who play high school sports will not go on to play at the college and pro level, but some will," Roth wrote. "Scholarships completely cover the cost of college and, oftentimes, provide an opportunity that a family could not otherwise afford. We are hurting those kids in our state who have an opportunity for a scholarship, but are currently on the sidelines while athletes in other states are able to compete and showcase their ability."
There's also a very real human element to the ban, Roth explained.
"Beyond scholarships, high school sports are enriching activities for boys and girls across Michigan. They build confidence, relationships and help keep kids fit," he said. "The hit to our local economies is also a big concern. Teams and their families travel from town to town. They stop at places to eat or run in to get snacks at a local gas station. Those opportunities for our small businesses and the hardworking people who run them are now not going to be there."
Roth pointed to a recent study from the University of Wisconsin-Madison, which found that high school sports in the state have not caused an increase in COVID-19 infections among athletes. Over the course of a month, researchers surveyed 207 schools that restarted fall sports in September, which included more than 16,000 practices and more than 4,000 games. A total of 271 athletes contracted COVID-19 in that time period. Contact tracing performed for 209 of those athletes shows only one case was attributed to participation in sports.
In the letter, Roth asked the governor to share the data being used to formulate her decision. Recently, the Michigan High School Athletic Association indicated they will continue to advocate for the safe resumption of all winter sports and that they have shown schools can conduct sporting events safely and sensibly.
The association's 11-player football state championships were conducted over the weekend in Detroit after two separate delays to the season pushed the conclusion into mid-January. Traverse City St. Francis, which lies within Roth's 104th Michigan House District, reached the Division 7 state finals before falling to New Lothrop.
"We cannot continue to hurt our kids in this state. Enough is enough," Roth said. "Now that many students are back at many schools for in-person education, let's allow them to finish their high school years as normal as possible. Let's allow them to thrive and compete."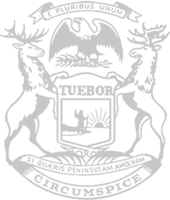 © 2009 - 2021 Michigan House Republicans. All Rights Reserved.
This site is protected by reCAPTCHA and the Google Privacy Policy and Terms of Service apply.