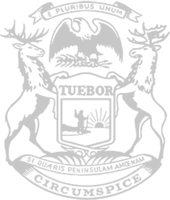 Rep. Roth outraged by hush money doled out to state officials by Whitmer administration
State Rep. John Roth, of Traverse City, today strongly condemned three taxpayer-funded separation contracts paid out to former officials within Gov. Gretchen Whitmer's administration.
Former Department of Health and Human Services Director Robert Gordon was given more than $155,000. Former DHHS Deputy Director Sarah Esty and former state Unemployment Insurance Agency Director Steve Gray also received separation deals.
"These payments raise all kinds of questions," Roth said. "People have a right to and expect a transparent state government. But Gov. Whitmer instead is choosing to operate behind closed doors with what amounts to non-disclosure agreements regarding COVID-19 policies that have impacted lives and livelihoods throughout the state. It's wrong – and it needs to be looked into so people have faith that the state government they elect is operating in a transparent, trustworthy fashion."
Following a Michigan Supreme Court decision limiting Gov. Whitmer's ability to extend emergency declarations, Gordon issued several health directives that largely mirrored the governor's emergency orders to address COVID-19. These decisions included continuing a nursing home policy that placed patients who had tested positive for COVID-19 with other non-infected residents when it was known that elderly populations were more susceptible to infection and death.
Similar states with the same long-term care facility policy reversed course. Democratic Gov. Andrew Cuomo of New York is facing possible criminal prosecution for the direction he gave state agencies that resulted in a higher number of COVID deaths in nursing homes.
Gov. Whitmer's emergency declarations also shut down a large portion of Michigan's economy and forced people out of work through no fault of their own. Hundreds of thousands of people sought to have their unemployment claims fulfilled through UIA – headed up by Gray – but were met with an agency that was underprepared and overwhelmed to handle the sudden surge. In many cases, people waited multiple months for needed payments.
"When I was working to go to Lansing to represent people in Grand Traverse County last year, I heard time and time again from people who were struggling because they couldn't access their unemployment benefits," Roth said. "They told me they were spending hours trying to get through to the agency on the phone. The website would kick them out while they were in the process of signing up, and it took months to get their claims processed and fulfilled. These people were hurting. While the system – run by Mr. Gray – was failing them and they were trying to figure out how to put food on the table or pay their rent, he was lining up $85,000 for himself. And I imagine he will be paid timely for that claim."
"The bottom line is taxpayer money should not be used to keep unelected bureaucrats quiet when the state is facing a crisis. Gov. Whitmer needs to worry about ethics and less about optics."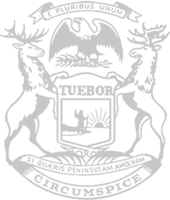 © 2009 - 2021 Michigan House Republicans. All Rights Reserved.
This site is protected by reCAPTCHA and the Google Privacy Policy and Terms of Service apply.