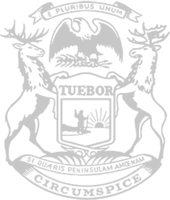 Rep. Roth: New approach to lame duck will promote accountability to the people
RELEASE
|
February 25, 2021
State Rep. John Roth today voted to advance landmark reforms to the Michigan Legislature's lame duck period at the end of terms.
House Joint Resolution A would amend the State Constitution to require a two-thirds vote for passage of a bill after a November election and before the end of a legislative term.
Roth said the good government measure will steer emphasis away from hyper-partisan issues and give people more faith in how their Legislature works.
"After elections and before the end of the term, bills will be rammed through during marathon sessions that last the length of almost an entire day. Bills will be crafted to establish new parameters for the next majority or strip power from officials. It's a lot of funny business. I don't believe it's in the best interest of the people to conduct business that way on their behalf," said Roth, of Traverse City. "This is truly a cream of the crop approach to policy whenever the Legislature is working within this timeframe. Only sound, broadly supported legislation will go through, and that will make Michigan a better place to live, work and raise a family."
Roth underscored that the reform is narrowly tailored as to not eliminate lame duck voting entirely, in case pertinent issues arise that need to be voted on during the time period.
The joint resolution advances to the Senate for further consideration. If the measure wins enough support in the Senate, it would advance to a vote of the people in 2022.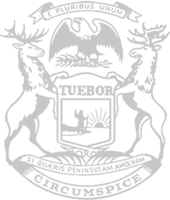 © 2009 - 2021 Michigan House Republicans. All Rights Reserved.
This site is protected by reCAPTCHA and the Google Privacy Policy and Terms of Service apply.