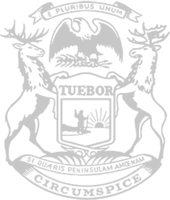 Rep. Roth: Legislature provided voice to high school student-athletes, parents
Governor announces policy change as Legislature approves COVID recovery plan
State Rep. John Roth today pointed to recent efforts giving Michigan kids and their parents a platform as the driving force behind Gov. Gretchen Whitmer allowing certain high school winter sports to resume.
Roth personally met with administration officials recently to encourage the safe resumption of contact winter sports. The first term lawmaker said he had heard from many people across Grand Traverse County on the issue and worked to get results. Those results came today, as the governor lifted a ban that was set to last through Feb. 21 and had been in place since Nov. 18.
"I'm thankful the governor has shifted and understands the data that has showed these sporting events can be contested safely and sensibly," said Roth, of Traverse City. "The governor was withholding something that is vital to the development of our kids and the reasoning behind it didn't make sense to people and their families. Worse yet, she wasn't listening to their concerns.
"The Legislature made it clear that this was a concern for young people and parents."
Roth also helped advance a comprehensive COVID-19 recovery measure today through the Michigan House – addressing the need for kids to develop within a classroom setting, looking out for the state's most vulnerable, providing small business support and upping vaccine distribution resources.
Restaurants and other small businesses – along with the workers who depend on them – are fighting for economic survival as health directives and executive orders from the governor have greatly impacted their livelihoods. The House plan supports these restricted local businesses with a large-scale, $415 million grant program, including reimbursement of liquor and health inspection fees. The package also includes property tax relief and help for job providers who are paying into an overwhelmed unemployment benefits system.
"This is a wide-ranging plan that helps our state emerge from COVID-19 with a healthy population and a healthy economy," Roth said. "Our neighbors and friends have been impacted by these unprecedented times. Main Street has been hit hard. This proposal is going to help a lot of people stay on their feet and get through this."
The $3.5 billion plan advances to the Senate for further consideration.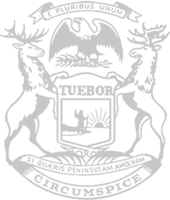 © 2009 - 2021 Michigan House Republicans. All Rights Reserved.
This site is protected by reCAPTCHA and the Google Privacy Policy and Terms of Service apply.