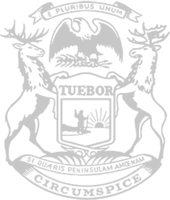 State Rep. John Roth, of Traverse City, speaks on House Concurrent Resolution 1 during House session on Wednesday, Feb. 10. The concurrent resolution recognizes the heroic acts of frontline workers, including first responders, during the ongoing COVID-19 pandemic.
Rep. Roth: Frontline workers deserve our gratitude as state continues COVID-19 fight
RELEASE
|
February 11, 2021
State Rep. John Roth this week urged his colleagues and people across Michigan to understand and recognize the heroic job frontline workers have done in the fight against COVID-19.
A House Concurrent Resolution offered by Roth underscores the massive and unimaginable challenges that have faced frontline workers over the past several months. COVID-19 has claimed almost 16,000 lives statewide, including many frontline workers who contracted the virus while working for the safety and prosperity of others.
"These individuals and many others have put themselves in harm's way," said Roth, of Traverse City. "They've done so to care for their patients, maintain safety and public health, provide food to families and maintain supply chains. My wife is a nurse. I have seen the long hours she has put in to protecting the health and welfare of everyone, not just her patients."
Roth laid out just some of many livelihoods – and the people working within them – that have risen to the challenge so society as a whole continue to operate during the pandemic.
"The paramedic who is working a night shift and helping someone's parent or grandparent get to the hospital for care. The grocery store employee who is stocking shelves so people can put food on the table. The teacher educating our children and preparing them for the future. The sanitation worker keeping a facility clean to prevent spread. The truck driver on a 14-hour journey to deliver personal protective equipment, or the vaccine," Roth said when addressing other lawmakers on the House floor Wednesday regarding the resolution. "The tireless efforts of these frontline workers and others have made our society work as our state combats a global pandemic."
HCR 1 was adopted by the Michigan House via voice vote following Roth's comments.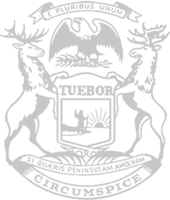 © 2009 - 2021 Michigan House Republicans. All Rights Reserved.
This site is protected by reCAPTCHA and the Google Privacy Policy and Terms of Service apply.