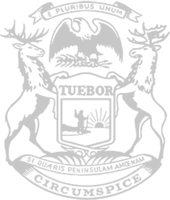 Rep. Bronna Kahle (far left) joins other bipartisan task force members as House Appropriations Chair Rep. Thomas Albert announces the House Adoption and Foster Care Task Force at a press conference today.
Rep. Kahle appointed to House Adoption and Foster Care Task Force
Task force will partner with families, experts to improve system
State Rep. Bronna Kahle, of Adrian, has been appointed to serve on the newly created House Adoption and Foster Care Task Force.
The bipartisan task force will conduct comprehensive research and provide specific recommendations for legislative, administrative and judicial reform to bolster Michigan's adoption efforts and foster care structure.
Kahle, who chairs the House Health Policy Committee, said she is honored to be selected to serve on the task force comprised of both Republican and Democrat lawmakers.
"The child welfare system in our state is largely misunderstood and ignored. But if we put in the work and listen to the families who need help, we can reduce the number of children in state custody, protect them from neglect and help them find forever homes sooner," Kahle said. "I want to spend this time listening to the experts, families and children who have experienced the system's flaws firsthand, because they know the realities on the ground better than anyone else. It's their knowledge and experiences that will help shape the task force recommendations into actual changes to state law."
There are nearly 12,000 children in Michigan's adoption and foster care system. According to the Michigan Department of Health and Human Services, roughly 3,000 foster children are waiting for adoption at any given time. Kahle said the task force will identify practices that will help more children find their forever homes.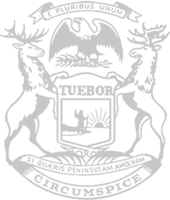 © 2009 - 2021 Michigan House Republicans. All Rights Reserved.
This site is protected by reCAPTCHA and the Google Privacy Policy and Terms of Service apply.