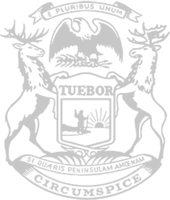 State Rep. Andrew Beeler, of Port Huron, speaks in support of the Unlock Michigan citizens' initiative on July 21, 2021. The petition repeals the Emergency Powers of Governor Act of 1945.
Rep. Beeler votes to repeal unconstitutional emergency law
In a House vote approving the Unlock Michigan petition, State Rep. Andrew Beeler backed the repeal of an unconstitutional law Gov. Gretchen Whitmer used to impose onerous restrictions on the people of Michigan during the COVID-19 pandemic.
"Gov. Whitmer acted outside the Michigan Constitution to avoid the Legislature and govern alone, but thankfully there are mechanisms within the constitution to correct course," said Beeler, of Port Huron. "Acting through the citizens' initiative process, the people and Legislature are working together to overcome an overreaching executive branch which refuses to allow the constitutional processes of our government to proceed during a time of emergency."
In 2020, Whitmer based numerous coronavirus restrictions on the Emergency Powers of Governor Act of 1945 (EPGA). She contended the law permitted an indefinite state of emergency in which she could issue orders unilaterally.
The Unlock Michigan citizens' initiative was created to repeal the EPGA, and on October 2, 2020, the petition was submitted to the Secretary of State with over 460,000 valid signatures. On the same day, the Michigan Supreme Court struck down the EPGA as an unconstitutional violation of the separation of powers for allowing the governor to exercise lawmaking authority instead of the Legislature.
After a six-month delay from Secretary of State Jocelyn Benson, Democratic members of the Board of State Canvassers refused to certify the initiative. The Michigan Supreme Court again had to intervene and twice instructed the canvassers to validate the petition, and the board finally sent the measure to the Legislature this month.
The Senate approved Unlock Michigan last week prior to the House's sign-off today. Under the state constitution, a citizens' initiative becomes law after approval from both legislative chambers as it is immune to a governor's veto.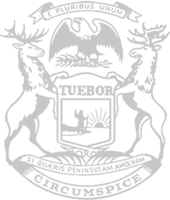 © 2009 - 2022 Michigan House Republicans. All Rights Reserved.
This site is protected by reCAPTCHA and the Google Privacy Policy and Terms of Service apply.